About Us
Helping people lead their fullest life.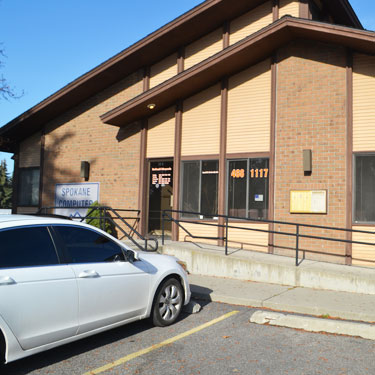 Dr. Mac has gained a wealth of diverse experience since he became a practicing chiropractor in 1988. He started out in Southern California focusing on personal injuries. He then moved on to work for a medical group, which he says provided interesting insight into the medical perspective of chiropractic.
Along the way, Dr. Mac gained experience in animal chiropractic, and is certified by the American Veterinarian Chiropractor Association. Dr. Mac went on to build his own practice from the ground up in Arizona. He now has had his practice in Spokane since 2001, and it is the only practice in the area that utilizes cutting edge InSight scans.
Our Practice Philosophy
Dr. Mac believes that it is a lot easier to raise healthy children than it is to fix broken adults. As a result, he encourages chiropractic as a proactive and preventative measure.
Dr. Mac believes that you should not just see a chiropractor when you are in pain, but as a regular step towards achieving a full life. Dr. Mac specializes in pediatrics and pregnancy, making MacDonald Chiropractic a very family friendly practice!
Chiropractic Contributing to a Full Life
For Dr. Mac, having a real impact on people's lives is the most fulfilling aspect of his job. He believes that chiropractic can target and clean up areas of your life and body that are causing stress to your central nervous system. This allows your body to express itself to maximum capacity and allows you to lead a full life!
Dr. Mac believes in a cradle to grave approach, and loves working with patients over a long period of time, to ensure that they are sustaining an optimal level of health.
MEET DR. MAC »
Learn more about our practice when you book your first visit today.
---
About MacDonald Chiropractic | (509) 466-1117