Expert Pediatric Chiropractic Care You Can Trust
North Spokane's Gentle, Safe Children's Chiropractor
Dr. Mac believes that it is a lot easier to raise healthy children than it is to fix broken adults. As a result, he encourages chiropractic as a proactive and preventative measure for patients of all ages including newborns, babies and children.
Is your child in need of safe, natural pain relief?
Know your options, call us today – (509) 466-1117.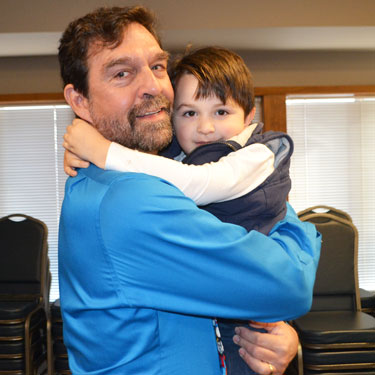 We Take Good Care of Your Family
With same day appointments and flexible hours, Macdonald Chiropractic strives to make this a simple and easy journey for you. Our clinic offers a calm, welcoming environment that is sure to make your child feels comfortable and at ease. We also work with health insurance companies.
Call us today to book a FREE consultation for your family!
(509) 466-1117
Discover Natural Pain Relief For Your Child
Is your infant, baby or child is experiencing any of the following symptoms?
Bedwetting
Headaches
Autism Symptoms
Back Pain
Sports Related Injuries
Growing Pains
Chiropractic care can provide your child with natural, effect relief.
Call us at (509) 466-1117 to learn more.
BOOK YOUR APPOINTMENT »

Discover Expert Chiropractic Care For Newborns, Babies And Children!
Call Us Today AT (509) 466-1117.

North Spokane's Recommended Pediatric Chiropractor