Effective, Natural Pain Relief for Sciatica Pain
Expert Chiropractic Treatment For Your Sciatica pain
Sciatica pain can be anywhere from a daily annoyance to a chronic condition that keeps you from enjoying your life. MacDonald Chiropractic in North Spokane is your best resource for relief from sciatica pain. With personalized, effective treatment plans, Dr. MacDonald will utilize his 30+ years experience to ensure you are on the path to a pain-free life.
Learn more about our $49 VIP Pass, which includes:
Consultation
Examination
X-rays
Insight scan
Call (509) 466-1117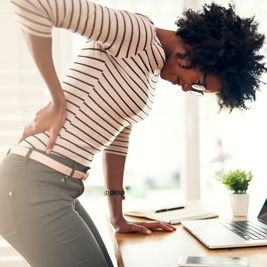 We've Made et Easy For You To Get Out Of Pain Fast
With same day appointments and flexible hours, Macdonald Chiropractic strives to make this a simple and easy journey for you. Our clinic offers a calm, welcoming environment that is sure to make you feel comfortable and at ease. We also work with health insurance companies.
Call us today at (509) 466-1117 to book your appointment!
Discover Natural Pain Relief From Sciatica
Are you experiencing any of the following symptoms?
Back Pain
Sciatica Pain
Burning Sensations
Leg Pain
Muscle Weakness
Nerve Pain
Numbness
Lower Back Pain
Chronic Pain
Chiropractic care can provide you with natural, effective relief. Call (509) 466-1117 to learn more about our $49 special! BOOK YOUR APPOINTMENT »

Effective Sciatic Pain Treatment In North Spokane
Call Us Today! (509) 466-1117

Get Drug-Free, Effective Treatment For Sciatic Pain