MacDonald Chiropractic Reviews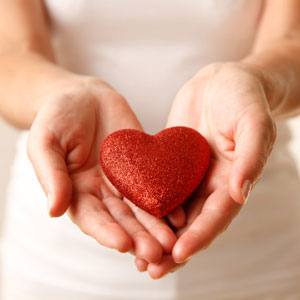 What Our North Spokane Patients Say
At MacDonald Chiropractic we love when patients share with us their feedback and comments after chiropractic care. Please read our patient testimonials below to see what other people have achieved through their tailored treatment plans with us.
Share your stories too! Click here to send us your feedback so that we can help to spread the word about the benefits of natural MacDonald Chiropractic care.
For more information, or to schedule an appointment contact us today.
---
Changed My Kitty's Life!
Changed my kitty's life! It has been a miracle for my kitty's digestive issues. She had been suffering from diarrhea for a long time and nothing was working. As a chiropractor myself, I knew that I needed to make sure my animal's nervous system was clear. I wish I hadn't waited so long to get her checked! Not only does she not have digestive issues anymore, but she is a much happier kitty overall.
-Rebecca C.
Amazing
The staff at dr. Macdonld chiropractic is amazing, super friendly and when my dog was hurt they got me in quickly and within a few sessions my dog started feeling better and slowly started walking again. thank you guys so much!!
-Cean D.
All Questions Answered
The knowledge and the care is superior to other chiropractors that have gone to for care. I had a serious back injury, and within a few weeks, I feel so much healthier; never missed any work. The injury was explained thoroughly; and the approach to heal and the duration was explained in detail. All questions were answered.
-Maggie M.
Immediate Relief
Problem misdiagnosed by PT. Had immediate relief of most pain after first visit. Very thorough on exam and treatment plan.
-Brent
Great Nights Sleep
Upon visiting Dr. MacDonald, my back and hips were very stiff and sore. After one adjustment, the pain and stiffness were gone and I had a great nights sleep!
-Dan C.
God Sent
I can't even begin to tell you all the pain issues you have gotten me through: back, neck, shoulder and others. With out you I don't know where I would be today. I am so great full to you. You have ever helped our dog Baxter over come pancreatitis. You have just been a God sent to us and we can't thank you enough.
-Nancy K.
Best Chiropractic Office
MacDonald chiropractic is by far the best chiropractic office I have been to. Dr. MacDonald is very knowledgeable and gives a thorough exam and great adjustments. He listens to his patients, and really wants to get to the root of the problem, rather than just a "quick fix".
-Christie H.
---
Reviews for MacDonald Chiropractic | (509) 466-1117